loading an heavy lift cargo at Marghera!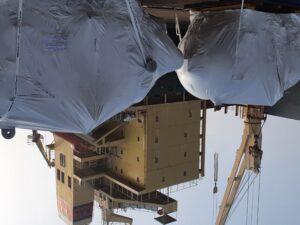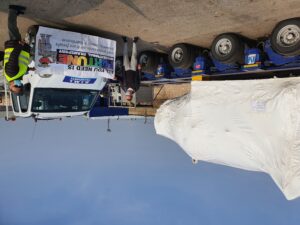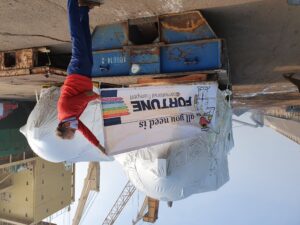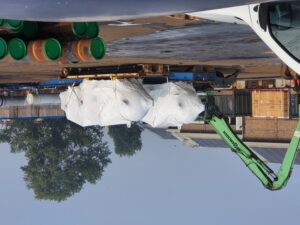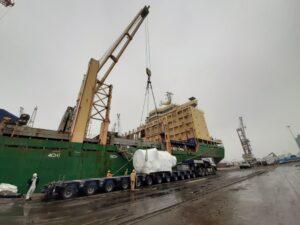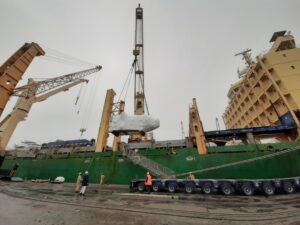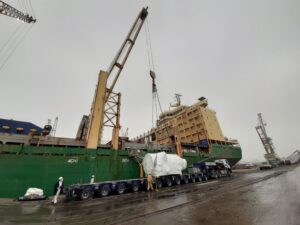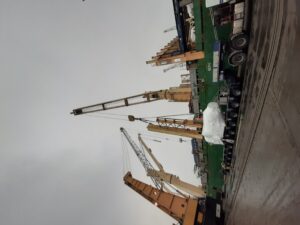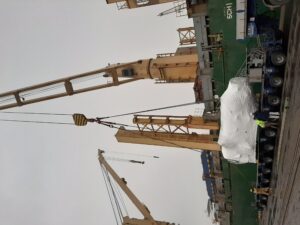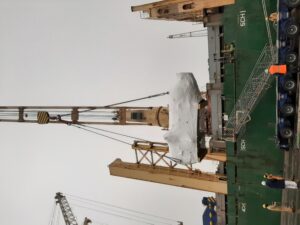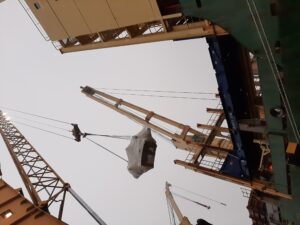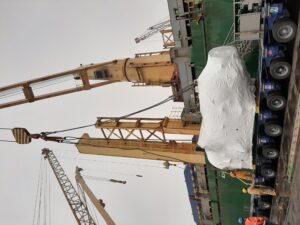 a new high pressure separator complete equipment (the heaviest piece being 90 tons weight, then three pieces of High Pressure recicle gas knock out drums weighing 40 tons each, plus other cargo in cases for a total of some 500 cbm as a whole) has been loaded from Marghera (Venice/Italy) with destination China.
The road transport in Italy between factory and port has been arranged by SIMI, the loading operations in Marghera has been controlled by MEDOV and the whole operation, including the chartering of the vessel, has been carried out by FORTUNE International Transport.
A similar plant (smaller) belonging to the same shipper was moved one month ago.
Two new orders have been already granted to FORTUNE to be shipped within the end of the year.
Paolo Federici, managing director of Fortune, was at the port to assist to the full loading operations and he has got back with some interesting pictures.
Since his first chartering (it was many many years ago, when FORTUNE chartered a vessel named GOOD LUCK!) the experience in the field has always been more and more positive: if you need a trustable agent in Italy, Paolo can assist you for sure!