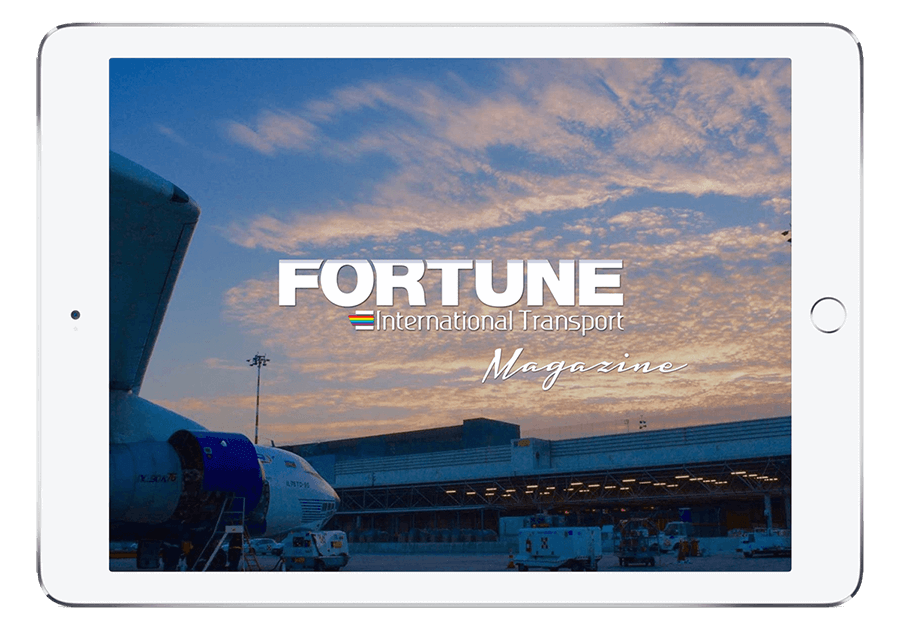 diamo i numeri!
segnatevi questi numeri: 130, 350 ed 800.
Il primo è il numero delle Nazioni del Mondo dove siamo presenti con il nostro Network.
Il secondo è il numero dei nostri Corrispondenti esteri.
Il terzo è il numero degli Uffici sparsi in tutto il mondo.
Se avete bisogno di portare qualche grosso impianto da una parte all'altra del mondo, noi possiamo aiutarvi.
Con 2,5 miliardi di dollari di giro d'affari e 20.000 dipendenti collegati alla nostra rete, siamo in grado di gestire il trasporto di articoli di grandi dimensioni e pesanti o spedizioni costituite da componenti complessi che devono essere smontati, spediti e quindi rimontati.
Inoltre, Fortune International è in grado di offrire la gestione del project cargo per le società di ingegneria, approvvigionamento e costruzioni che servono energia, estrazione mineraria, chimica, petrolchimica, condutture, infrastrutture e altri settori.
Queste spedizioni altamente specializzate richiedono una pianificazione individuale del trasporto dall'origine alla destinazione.
L'attuale tendenza mondiale per l'energia verde e il sostanziale investimento nella tecnologia dell'energia pulita sta fornendo un rapido aumento delle opportunità di business per gli specialisti del project cargo che hanno le capacità richieste nella gestione della catena di fornitura di impianti e attrezzature di grandi dimensioni, ad esempio turbine eoliche.
Poiché la maggior parte degli uffici del nostro network è gestita da società indipendenti di proprietà privata, possono concentrarsi al 100% sulla fornitura di un servizio personalizzato su misura per le esigenze del cliente.
Alcune compagnie di trasporto multinazionali sono limitate da politiche e procedure inflessibili.
Fortune International e i suoi colleghi membri del network possono invece soddisfare richieste specifiche e prendere decisioni rapide ed efficai per ogni singola spedizione.
Write down these numbers: 130, 350 and 800.
The first is the number of Countries in the world where we are present with our network.
The second is the number of our Foreign Correspondents.
The third is the number of offices spread throughout the world.
If you need to transport some large plant from one part of the world to another, we can help you.
With $2.5 billion in revenue and 20,000 employees connected to our network, we can handle the transportation of oversized, heavy items or shipments that consist of complex components that need to be disassembled, shipped, and then reassembled.
Additionally, Fortune International is able to offer project cargo management for engineering, procurement and construction companies serving energy, mining, chemical, petrochemical, pipeline, infrastructure and other industries.
These highly specialized shipments require individual transportation planning from origin to destination.
The current worldwide trend for green energy and substantial investment in clean energy technology is providing a rapid increase in business opportunities for project cargo specialists who have the required capabilities in plant and equipment supply chain management large ones, such as wind turbines.
As most of the offices in our network are managed by privately owned independent companies, they can focus 100% on providing a personalized service tailored to the client's needs.
Some multinational transportation companies are limited by inflexible policies and procedures.
Fortune International and its fellow network members can instead meet specific requests and make quick and effective decisions for each individual shipment.